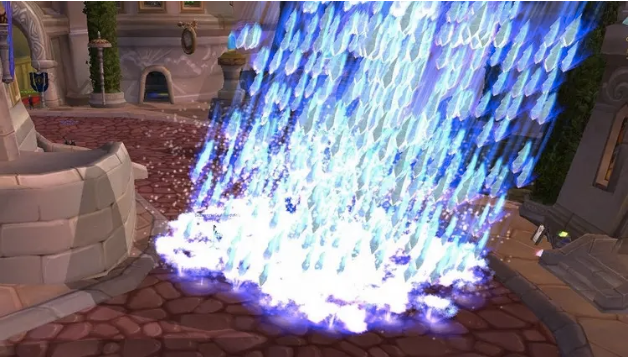 6月22日暴雪在官网连续发布两个蓝贴:
Adjustments to Dungeon Creature Behavior and Group XP – WoW Classic / Burning Crusade Classic Discussion – World of Warcraft Forums (blizzard.com)
One of the most common pieces of feedback we've received (and observed ourselves in our own adventures) is the concern about pervasive sales of dungeon boosting services in-game. It often overpowers chat with advertisements and makes certain channels hard to use for their intended purpose.

It's also no secret that the gold from many boosting groups is used for illicit activities such as Real-Money Trading (RMT), as much of the gold that players pay to boosters is then sold for real money back to other players.

Now that we've seen the final major content release of Burning Crusade Classic, we will soon adjust the behavior of creatures in most dungeons (including the new dungeons coming in Wrath of the Lich King Classic) to make it significantly more difficult to endlessly snare and kite enemies. Additionally, we will implement a reduction to group XP earned when there is large disparity between player levels in the same group.

We've experimented with similar changes to most dungeons on our Season of Mastery servers, and we've found these changes to be very effective at reducing the efficiency of boosting groups. We plan to roll out these adjustments to Burning Crusade Classic realms at the same time as the Joyous Journeys XP buff 1.7k, which should happen sometime in the next several weeks. Stay tuned for more information about that and when you can expect to see these changes hit live servers.

This is also a good opportunity to remind everyone that spamming chat channels with advertisements for boosting services outside of dedicated Trade channels is against the Terms of Service, and you should take every opportunity to report players that you see advertising for boosting services in channels such as General and Looking For Group.

We're really looking forward to players joining us very soon in the Wrath of the Lich King Classic Beta, and hope to be able to share more about that very very soon as well!
Joyous Journeys – Summer XP Buff Event – WoW Classic / Burning Crusade Classic Discussion – World of Warcraft Forums (blizzard.com)
As we continue work on Wrath of the Lich King Classic, we want to celebrate the defeat of Kil'Jaeden and the Burning Legion (again!) with a bit of a special event to help get players ready for their adventures in Northrend.

In the coming weeks, we will implement a global buff that we're calling "Joyous Journeys". During the time this buff is active, all sources of experience points will award 50% additional XP.

We haven't locked down the specific timeframe for when this buff will activate, but we expect it to last for at least 6-8 weeks; beginning a few weeks before the 3.4.0 Pre-Patch and persisting right up until the day that Wrath of the Lich King Classic launches. This buff should provide a great opportunity for everyone who may have fallen behind the leveling curve, or anyone with alts they want to prep for the next adventure to jump in and get caught up to level 70 ahead of the release of Wrath of the Lich King Classic.

This will also be active on Wrath of the Lich King Classic fresh start realms as well, so it should be a great jumpstart for any players who want try to level up quickly during pre-patch and participate in the various Wrath pre-patch events such as the Zombie Plague or special time-limited bosses such as Balzaphon in Stratholme or Tenris Murkblood in Karazhan.

While we aren't quite ready to announce specific dates around Wrath Classic, we felt it might be helpful to let you know ahead of time that this buff event was coming. We'll have more to share around Wrath of the Lich King Classic launch plans in the coming weeks.

Thank you!
第一个蓝贴很简单,意思就是我们发现一直以来我们发现很多人通过刷副本升级,然后涉及到G的交易,又涉及到真实货币与G的交易,这一行为一直是违反我们的服务条款的。所以当同一小队中的玩家级别之间存在较大差异时,我们将对小队获得的经验值进行减少。我们已经在《经典旧世》的赛季服中进行了更改,我们马上也要在未来几周将这一改变应用在《燃烧的远征》怀旧服中。
做车升级将成为历史?就看BLZ改动落实后的情况了。
第二个蓝贴就是说在《巫妖王之怒》版本正式开服前的6-8周我们将送大家一个50%经验的BUFF,让大家尽快升级。
如果你懒得做任务升级,最近又有练角色的计划,我建议还是尽快开始坐车把。
现在怀旧服的车头们也是卷的飞起。
1-20 刷螃蟹 20元RMB
20-40 血色 1000-1300G
40-45 玛拉顿 500-600G
45-60 斯坦索姆 1100G-1300G
最近官方也有活动直升58级只要128元。